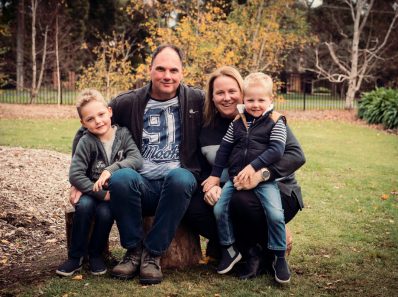 Welcome to Perfectly Personalised.
I love creating gorgeous personalised pieces for all ages and occasions. I source a large variety of quality products, specialising in baby and kids items. I love creating one of a kind items and am always happy to put together something special for you.
A bit about me…my name is Kylie and I have two beautiful boys. Cooper is five and Jordan is three. I have always loved being creative and feel everyone deserves to be able to buy something personalised with their own unique details. This was my inspiration to start Perfectly Personalised.
Thank you for visiting my store.
You can find Perfectly Personalised on Facebook where you can get details on our latest releases, news and specials. Or follow us on Instagram